I thought I would answer this common question to help you all get an idea of what to expect during the Qkids hiring process.

If they are interested in hiring you, you should hear back from them within three days to a week. Usually, it's three days. When you apply, make sure you complete the whole process. That means send everything they're asking for. They will ask you to send a video (intro and reading a book), computer specs, and availability.
If all is well with that, they will have you do an interview, a mock class, and one to two (sometimes more) demo classes. In some cases, you can schedule your first interview and your mock class within a day of each other. It depends on your availability and the availability of the interviewer/ trainer they've assigned to you.
The interviewer/ trainer will pretend to be a 5-year-old student and/ or will pretend to be an older student. Either way, you are to do your best to teach them the same way you would a real child.
Also, keep checking for their email. Make sure you check your spam folder too. One of my recruits found their email in her spam folder.
The entire interview process from start to finish can take about two weeks.
Related Post: 15 Pros and Cons of Working With #Qkids!

If you have to do more than two demo classes, it could be because you are having trouble remembering things that every ESL teacher should do.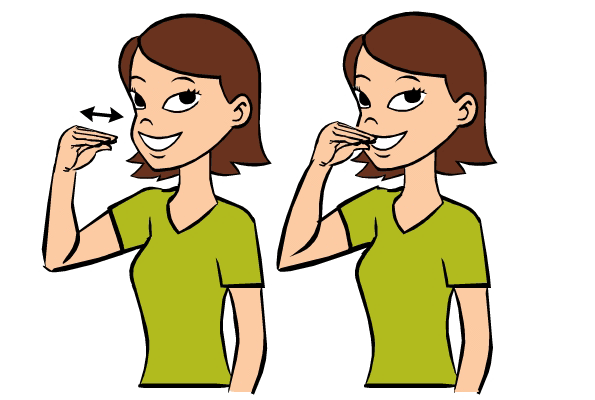 TPR (Total Physical Response).
You have to use TPR when teaching any language. It helps the student understand what you are saying to them and it helps them to remember it better.
For example: "What do you like to eat?"
What… – shrug your shoulders as if to say, "I don't know."
do you… – point to the camera to point to them.
like… – maybe give a thumbs up or rub your belly and say "yum".
to eat? – for this, I use the baby sign language to eat.
If you do not do this, they will tell you about it.
I also recommend researching videos on using TPR.
Encouraging the student to respond in full sentences.
With the Qkids platform, there are some sections that have only half of the sentence written and the student has to complete it. However, you are to encourage the student to read or complete the sentence fully.
For example: "I have ballet class every ________ ."
Don't just have them say the day of the week or time of the day. Have them say it completely. You can even use TPR and cup your hand to your ear and tap your chin as you say each word. If you fail to do this, they will tell you about it in the feedback and it may come with screenshots of you too.
You may be going over the allotted class time.
Each class is typically 30 minutes long and you have about 5 to 7 minutes to enter the next class.
If you find that you are going over this class time, try to keep each section about 2 to 3 minutes long. If the child(ren) don't seem to understand or keep mispronouncing the words, just move on. They'll have more classes to practice with. Also, you can hover your mouse pointer over each slide number and it will tell you the name of what's next. IF there is a slide to skip, skip the ones that say "free talk" and the one that says "role play". With lower level students, these two slides will take a long time. You can thank me later.
If you fail to end class before the next one begins, you will be marked as a no-show.
If you want more tips and tricks to ace the interview and demos fill out the contact form below and I'll be glad to guide you through it. If you still need to apply, click here and send me a message soon after.
Talk to you soon!
~Ebony Glass