Yoooo! It's been a while since I posted. I've been going through all the things and I have learned so much these past 6 months and I've got so much to share with you.
One of them being sabotage. Whether it be intentional or not, caused by an outside source or caused by yourself, beware of sabotage.
I want to first discuss sabotage from outside sources, how to recognize them, and what to do when you see it.
Sabotage from others may come directly, passive-aggressively, or with no malicious intent at all. They may want to ruin your esteem, your day, your job, your education, your marriage, parenthood, etc just to make themselves more comfortable. They may not like what you do and how you do it or what you have and how you got it. Whatever it is about you, it makes their butt itch.
---
Here are three examples of sabotage that I have experienced.
You Need A Ride Today? I'll Show Up at Never O'Clock. It happened to me in college. I was trying to snag one of those holiday season jobs. The buses were really unreliable near campus and I had no car. I asked a neighbor girl (I thought we were cool) in my dorm to drop me off to a job interview. She said "yes" and I told her that I would be ready to leave a xx:00 pm. She left the dorm and never told me. Come to find out, she left for winter break early. She never told me she was leaving or that she changed her mind or anything.
In no way was obligated to take me to my interview. It was my responsibility to get there. However, it would have prevented me from being almost an hour late to my interview if she had just been upfront with me and I could have made other plans.
Trying to Eat Clean? Smell My Pizza! I love my spouse dearly, but he was/is good for this (gotten better, though). During the first 3 to 4 months of me starting my health journey, I was seeing a nutritionist and working out and I was trying to avoid eating so much fast food. I told him that I was trying to avoid certain foods. He later, would order pizza, buy ice cream sandwiches, and buy brownies. I would tell him that those foods a really tempting and it would help if they aren't brought into the house. His reply, "No one is forcing you to eat it."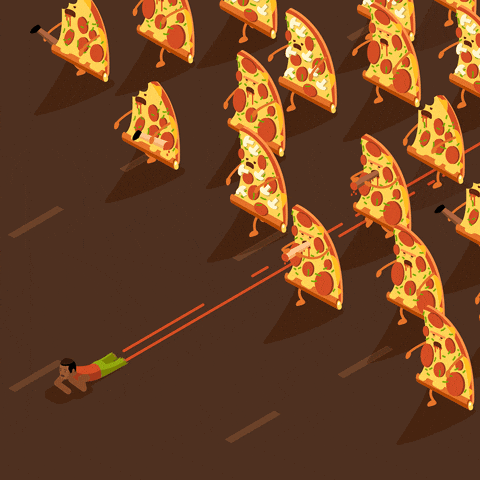 He wasn't wrong because no one can force me to eat something I don't want to eat. However, I did and didn't want to eat those things. I am a food addict trying to recover. Just like an alcoholic or a narcotics user, you don't bring around and offer them what they are trying to stay sober from. Especially, if you want to see them get better.
Hey, My Big Friend! I Could Never Be You. I've mentioned this briefly in my depression video that I made two years back. I've had people who I thought were my friends talk about my weight negatively in a passive-aggressive way. I have one friend who used to say things like, "No offense, but I could never be big." She would go on to describe her reasoning of how "big people", to her seem to always be uncomfortable, have "big bellies", are sweaty, and breathe hard.
As entitled to her opinion as she was, she also wasn't aware how that made me feel low and devalued. It showed how she saw me and what came to mind when it's time to describe what she didn't like about me. She had said it several times before to others in the past but would turn to me and say "no offense" before declaring how she felt about the possibility of being my size. I was already self-conscious about my size and my self-esteem was really low, too low to even stick up for myself.
We happen to still be cool. Like, we see each other every once a year because of life mostly. Not so much now because I moved to another state, but the reason why is another blog post.
There are many other ways that people will try to sabotage your life.
There will be that coworker that will claim your idea or work as their own.
There will be that one customer that will cuss and holler in hopes that you cave and give them what they want and ask for your manager in hopes that you will lose your position.
There will be people who will try to argue with you and say those trigger words and phrases to knock you off guard. They will try to get you so pissed that you will do something to jeopardize your freedom. You can just get up and walk away and never look back.
There will be folks who really don't mean any harm, but they really don't mean you any good. They don't want good things to happen to you. As this one woman found out one day.
So, what can we do? We can't avoid every single instance of sabotage, but we can become more aware.
---
3 Ways to Respond and Avoid Sabotage.
1. When Folks Don't Come Through…
When you need a ride, babysitter, place to stay, etc find a way to create a plan B, C, D – Z. I know it's harder when you suddenly are in need of those things but create a list of people you know you can count on. If the list is short or nonexistent, think of businesses that provide the help you need at the lowest price you can afford. Or create a stash just for those moments.
So, if you need a ride/ flight/ hotel, create a stash just for an Uber, a plane ticket, a car rental, an Air Bnb, etc. The same goes for childcare. Make sure you have made a list and a budget of daycare centers. Don't be afraid of doing popcorn visits to daycare centers to see how they are when they aren't prepared for new clients. Search out babysitters using Sittercity.com or Care.com and make a list and a budget just for their services.
2. When you're trying to eat cleaner or stay sober…
First, it helps to not expect everyone to understand and comply with your health goals and how you plan to reach them. They won't care like you care. They'll claim they care, but if they aren't trying to eat better, it will make their butts itch. It will aggravate them because they will have to make minor adjustments that will seem major to them. So, if you order out as much or don't want to eat what they eat, they have to get what they want without you. Which means that you are no longer their eating buddy.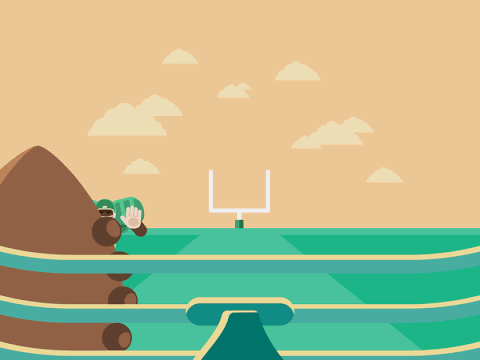 Some people can be avoided and you can move away from them and some you can not. One of the things that I used to do when my husband would order fast food, is to go into another room until he has finished eating and/or put the leftovers away. It helps to avoid being within an arms reach of what I want to avoid. Or when he buys cookies or brownies, I'll put them in freezer bags and freeze them.
Or when someone invites me out to eat, I may or may not let them know how I'm trying to eat. However, I tend to look at the menus online to see if they have options that are better for me. If I happen to get tempted and want to eat a certain thing, I'll order it and split it with a friend or ask the waiter to bring a box with my food and eat only a portion of my food. Then, I'll box up the other half and eat it the next day or give it to my son or husband.
3. When you have a "friend" who inflicts the same wounds as an enemy…
There is nothing wrong with distancing yourself from people. There's also nothing wrong with cutting yourself off from people. As I mentioned, there are people who don't mean you well.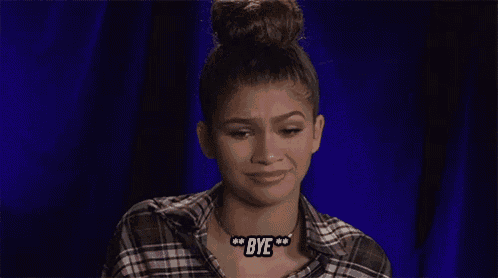 An herb that may be beneficial to one person, may poison another. Recognize how you feel after hanging around a person or a particular group of people. If you feel down and depressed after hanging around someone, it's time to back away from them. Also, let them know their wrong. It's very important to take up for yourself. That's something that I wish I had done.
How have you recognized sabotage in your life?
Who did it come from?
What have you had to do to prevent even more sabotage?
Stay tuned for the next post about Self-Sabotage and How to Prevent It.
Take care!
Ebony/ CoilySue86
Follow me!